Notice for ALL Members and Non Members of the Club !!!
The Club will re-open from Thursday 16th July as per the usual days and times. The club will have hand sanitiser gel at the front door, as well as in the shack. Please be sure to wash your hands with this on entry and when leaving. Both the meeting room and the shack will be ventilated for the duration of the opening. Let's be sensible and apply common sense at all times when at the club. If rooms feel too busy then please spread out, hang out outside if the WX is nice and sunny, view the newly refurbished HF1 tower and new EME tower. We do not wish to impose crazy strict rules in any way as we have just had nearly 4 months of that. The Club is looking forward to welcoming you all back face to face next Thursday if you feel you are ready for it. If not then that's OK too, take your time and come back when feel confident to do so.
Welcome to Stirling & District Amateur Radio Society (GM6NX)
Scotland's flagship Ham radio club station
Offering facilities for seasoned amateur radio operators and newcomers to the hobby.
The club offers a permanent spacious, low-noise location.
The club will offer advice on any licenses but doesn't offer training but there is a an online course by GM6DX on the website which will help and is more than willing to welcome non licenses down to the club to see what it is like.
Please look around our website where you will find information on the services we offer as a club as well the things we get up to.
Remember to follow us on Twitter and Facebook and also have a look at are YouTube channel.

By 2M0OCC
/ July 12, 2020
The club has started maintenance on the 160m 1/4 wave antenna after a resent repair (see previous post). This antenna...
Read More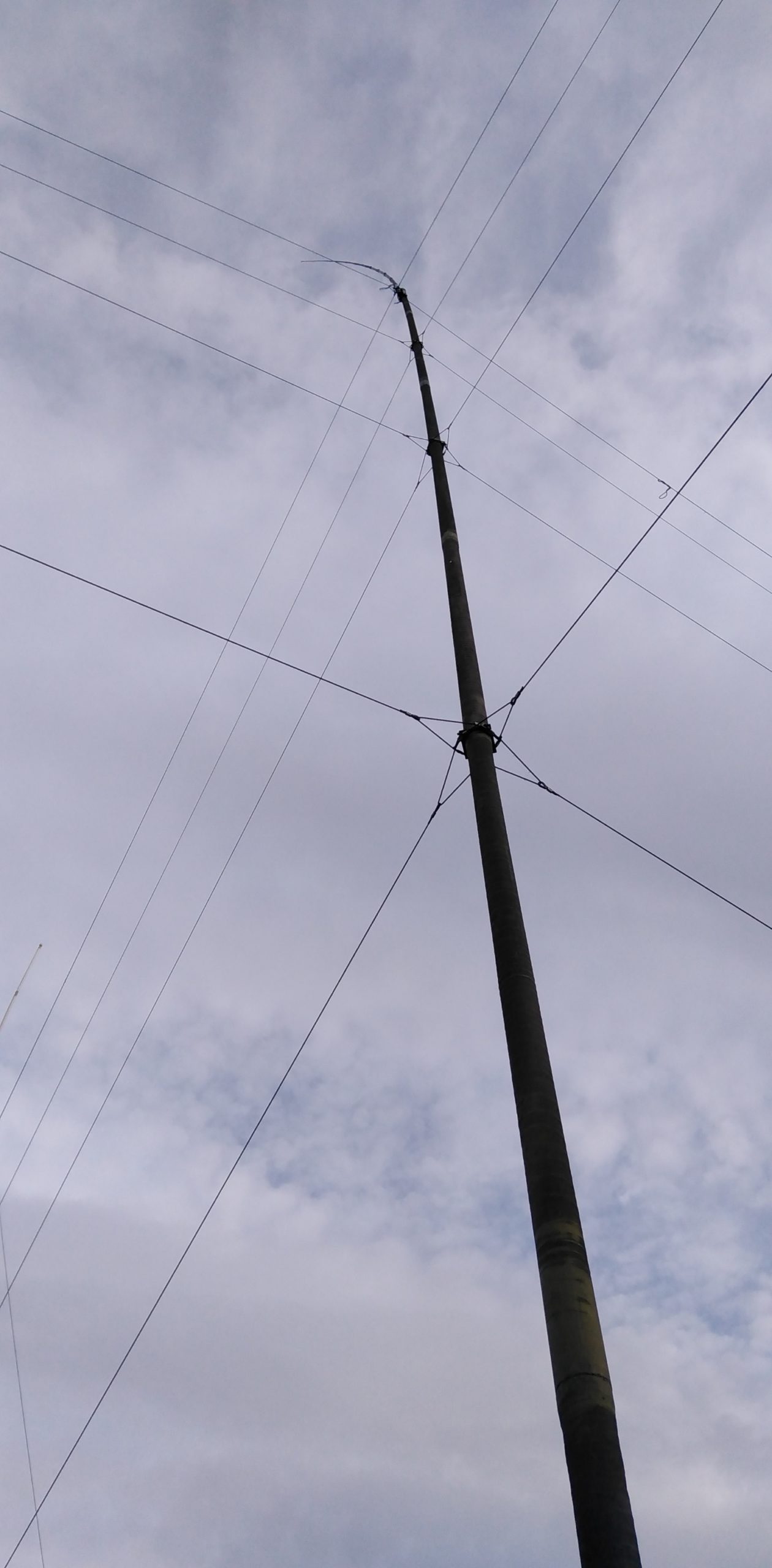 {"slides_column":1,"slides_scroll":1,"dots":"true","arrows":"true","autoplay":"true","autoplay_interval":"10000","speed":"1000","lazyload":""}
GM6NX is sponsored by