(Updated) 40m Tower and Beam refurb starts
The clubs 40m Tower and beam, long overdue, service is under way. The tower has been stripped, cleaned and sprayed. Currently waiting on new pulley wheels to arrive so that re-assembly can take place. The tower will receive new wires, new pulleys, new winch and a re-paint.
The 40m beam will not be missed out. After a clean it will receive a new design upgrade, removing the loading coils and capacity hat and replacing with a large T section turning the beam into a Moxon beam, which should improve overall efficiency.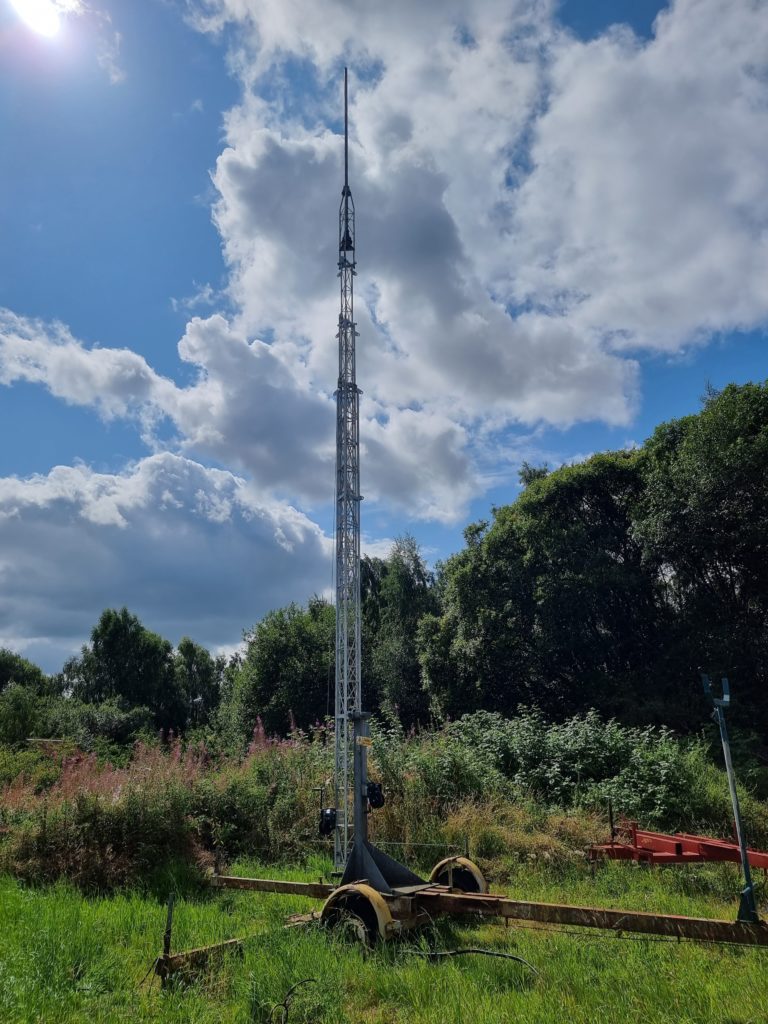 The tower has moved along nicely. New pulleys have been fitted with new wire rope and the metal tower sections have been cleaned and re-galvanised. There some damage to the 40m beam elements which need repaired before the beam can go back onto the tower. Hopefully this project will come to an end shortly.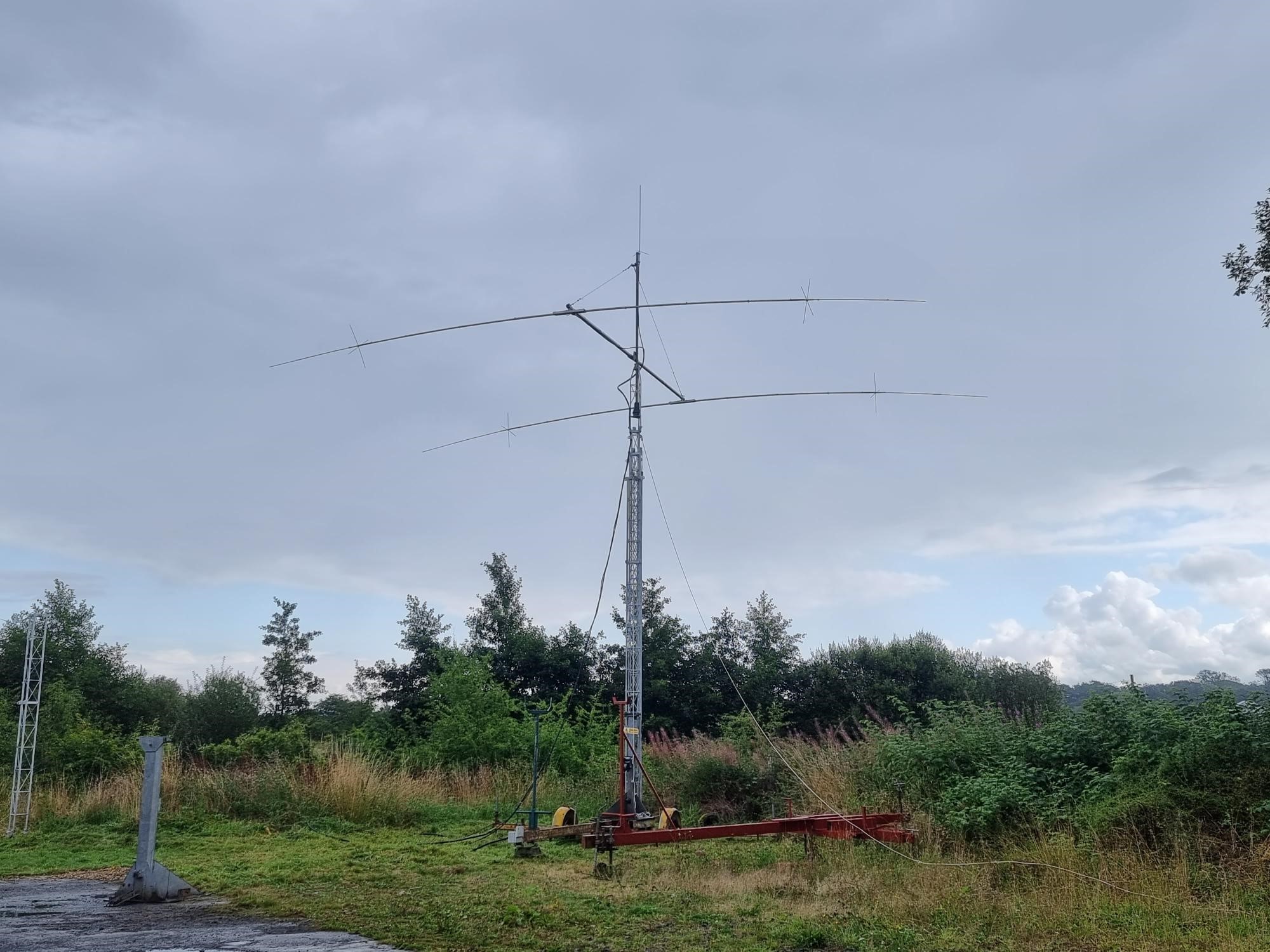 Elements repaired and beam re-tuned now perfect for 40m. Just to put the tower up fully and new guys will see this refurb complete.