New E – M – E Station under construction
There's plenty of bits and bobs lying around the club including a newish but damaged bottom tower section. Some members expressed an interest in working satellites and E M E type of operating. So why not make an EME station? Well it's under way. Hole dug out, tower section cut ready for the first phase of fabrication and install.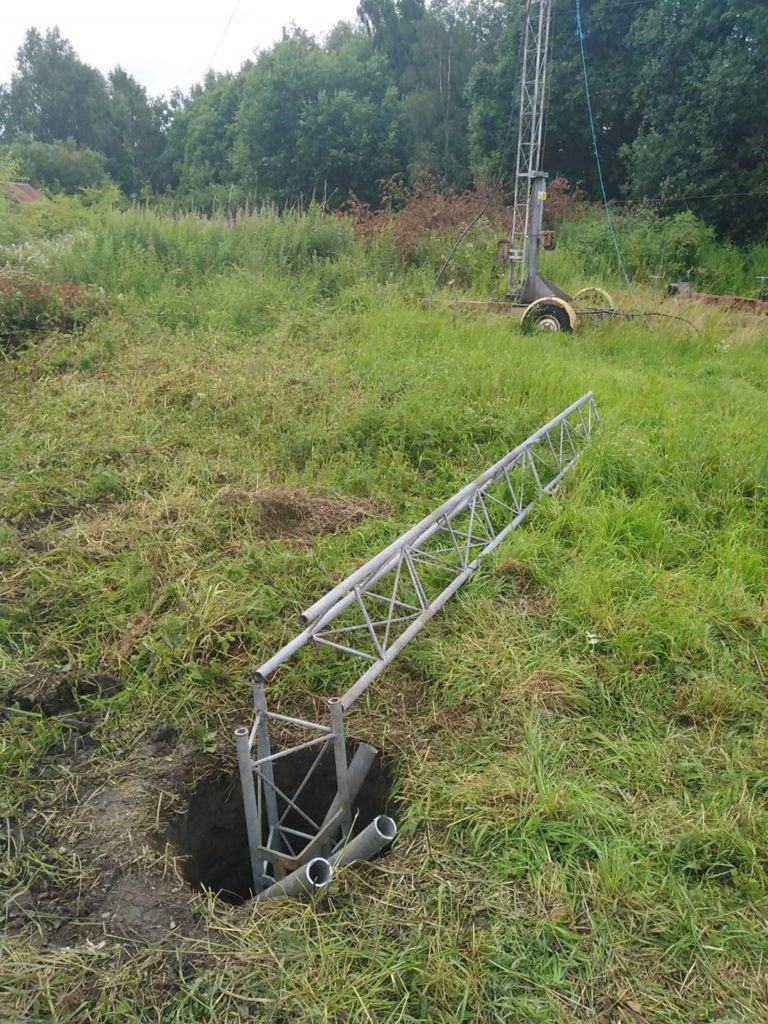 Now that's it underway time for some fabrication and hard work.